Blogger
Interview
Summer Brights - New Look
Utility - New Look
Stripes - River Island
Pastels - M&S
Interview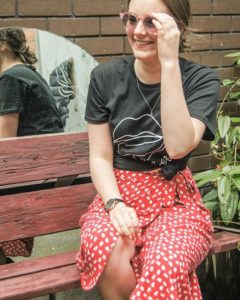 When did you start blogging?
I started blogging here and there when I was around 13-years-old when I was beginning to be introduced to the world of influencers and how fashion and beauty could be discussed online. Since then, myself and my blog have grown a lot and these days I find myself writing and snapping shots between my University studies.
What is your go-to store when looking for season trends?
If I'm looking to refresh my wardrobe with the new season's style, I'm usually found in shops such as New Look and H&M. They always seem to have some gorgeous pieces in there as soon as the trends begin. While H&M provide style on a conscious and eco-friendly level, I'm also always obsessed with the way New Look cater to petite, curves, and tall, like me!
What piece will you be adding to your wardrobe this season?
The new addition to my wardrobe for this season is my New Look black denim utility shirt dress. I wore it for my first day at BBC Radio 1's Big Weekend and felt so in-style, comfortable, and chic. I reckon it's going to be a piece that sticks with me throughout summer (and maybe even continue into the winter too).
Summer Brights – New Look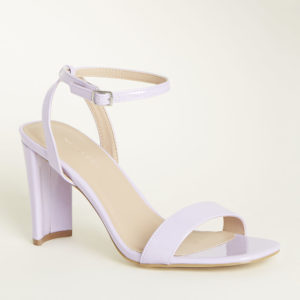 The vibrancy of the 1980s is swinging back around with bold colours and even bolder prints. Whether you do it by adding these lilac heeled sandals to a chic white and denim look or by picking a colourfully patterned dress to finish a look before it's even started, you'll find it pretty easy to rock these summer brights.
Utility – New Look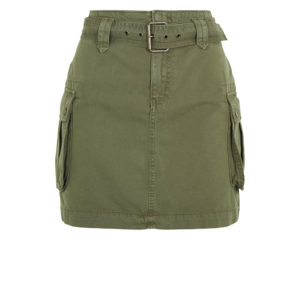 This summer trend is definitely one that I've jumped on! The utility style is bringing uniform to the streets with a range of fabrics and colours. The mellow olive-green hues, classic camo', and denim combined with the addition of cargo pockets and bold belts all make up this new trend, meaning you have dozens of options for how you can integrate utility into your wardrobe.
Stripes – River Island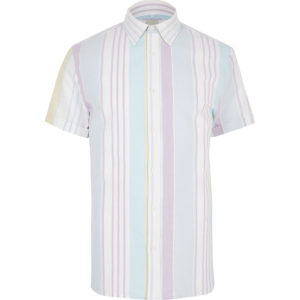 Those on the lookout for a soft, summer style fit for a casual holiday outfit or a smart, fresh feel, striped shirts are a perfect choice. The classic vertical (or even horizontal) style shown here is a breath of fresh air – not too 'in your face' or striking, but perfect for a clean look, perhaps paired with white trainers and your favourite jeans.
Pastels – M&S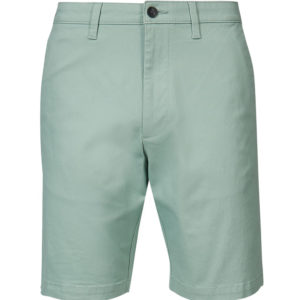 This season's men's style is pointing us towards pastels. Keeping it simple with one or two staple pieces in your desired pastel shade will ensure that you won't go overdoing it. These M&S Comfort Chino shorts bring you right up to trend while also ensuring comfort during your holiday sunset stroll or summer garden party; you could even reach a little further and go for pastel jackets, shoes, or shirts.