June Blog: Father's Day is Fast Approaching!

Father's Day is a time to celebrate the important guys in your life! From fathers, grandfathers, stepfathers, to uncles and pet-fathers, it's the perfect day to show some love with a gift or to treat the men who have made a lasting impact on your life. We have rounded up our top picks from Silverlink Shopping Park to help you express your gratitude!
This is the perfect place to start, as they have heaps of fantastic Father's Day deals for all types of different dads! Starting with the gadget-lovers, they have a great selection of deals on selected gadgets!
For the DIY'ers who love to get stuck in, Halfords has heaps of tool sets, tool bags and drills.
Last but not least, for the outdoor adventurers, they have a great variety of camping goods and hiking gear!
Halfords have even rounded up their Top 10 gifts for Father's Day this year, so take a look for some inspiration and then head into the store to treat them!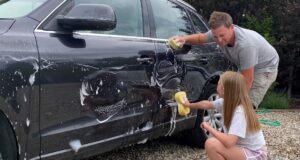 Step away from the socks this Father's Day! All father's and father-like figures are different, and buying gifts for them can be difficult. But Curry's are here to help, with a wide range of gifts available this year.
For the home-proud houseowner, how about treating your Father or Father-like figure with a pressure washer? It can clean up all sorts including dirty cars, garden furniture, front steps or even brickwork.
For the health-kick kinda guy, a Nutribullet blender would make the perfect addition to their kitchen! It can blend the toughest fruit and veg to get you the perfect smoothie every time.
Lastly, for the summer-lover, burger-flippin Father, who wouldn't want to be gifted a brand new grill? With a wide selection of BBQ's available in-store, they will be able to feed the family all summer long.
Looking for a quick-pit stop whilst shopping for Father's Day? Bringing your father figure on a shopping spree and getting tired? Sip-back, relax, and enjoy the sunshine at Costa Coffee!
Even better, why not try the brand-new 'tea-licious' FuzeTea Iced Teas? Choose from; Peach Hibiscus, Strawberry Mint or Lemon Ginger.
How about tantalising those tastebuds with their all-new Frappe and Iced-Latte ranges. Treat yourself or them with the all-new Tropical Mango Bubble Frappe, creamy Chocolate Fudge Brownie Frappe or their wide range of Iced Lattes.
With lots of choices to re-energise yourself, pop into Costa today!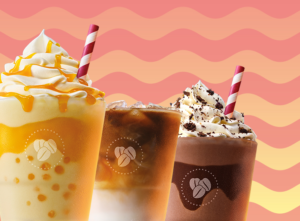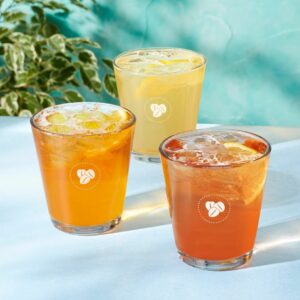 If none of those gifts sounds quite right for your trendy father figure, it is definitely worth popping over to Next. They have a fantastic variety of Father's Day gifts (ranging from clothing to fragrances to personalised gifts). Also, if the kids want to spend their pocket money and get who they call dad their own gift, Next also has a great selection of gifts for under £20!
Is there a more perfect addition to your Father's Day gift than a homemade card from the kids? Stop by Hobbycraft, they have everything you could possibly need for a family card-making activity with the kids. Get crafty with their huge huge selection of card, paper, markers and more!
Finally, for the trendy Father's Sports Direct is your best bet! From brands such as Adidas, Asics, New Balance and Nike, they have a great range of products for you to kit out the special Father in your life.
How about treating them to a new pair of trainers, hoodie, or for the upcoming summer months – new sunglasses, hats, or shorts!
If your unsure on their sizing, get them a gift card!
That's all for now folks! We hope you enjoy spending time with your loved one this Father's Day!
Click here to view the full list of our stores. 
If you wish to receive similar content to this from Silverlink Shopping Park via email please sign up for our newsletter here.